I have been running through my sewing archive and found a dress I made in 2013, which turned out so amazing. This is the Vogue 1270 dress made with cotton sateen fabric and cotton lining.
I adored this dress but it was a tricky one to make. There was slight error in the instructions at step 14. However, I checked Pattern Review and a few others had commented on the same thing, which made it a little easier to understand how to complete it. I also had to add some front pleats to the neckline because it gaped too wide.
Once we can actually get back to the workplace I would love to make this one again with a few alterations, such as changing the top and back neckline to fit better and adding full sleeves.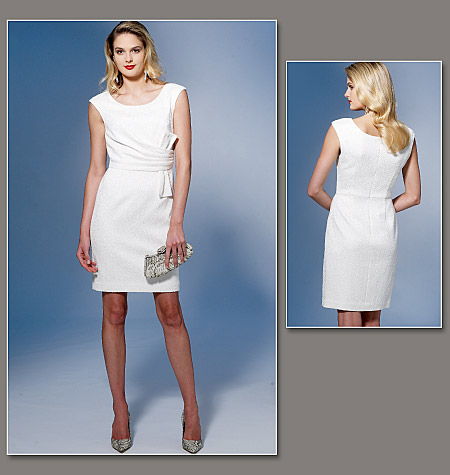 Overall it was a very flattering style if you happen to have this pattern in your stash! I am going to be posting a few oldies to my blog, that I haven't yet posted since starting my blog again.
Happy sewing!
Erin